Garage Door Repairs
Charlotte, NC | Indian Trail, NC | Concord, NC | Matthews, NC | Waxhaw, NC | Huntersville, NC | Davidson, NC | Fort Mill, SC
Be Prepared for Your Garage Door Repair
Garage door repairs are usually quick fixes, but it may come with some temporary inconveniences. You may lose:
Your primary entrance
Protection for your vehicle
Safe storage of your belongings
It may even be an eyesore that you need fixed right away.
There Are Many Signs Your Garage Door May Need Repairs:
Broken cables
Damaged door panels
Track misalignment
The doors won't open or close
The doors do open and close, but there is a slow response time
Unwanted door closures
Sudden or excess noise when using your garage doors
Heating and cooling inefficiencies, and/or an increased energy bill
Sagging garage door sections
If you've noticed any of these warning signs, it might be time to call the experts at Open Up Garage Door Inc. Our team can walk you through the repair process from start to finish, or if needed, install a new garage door for your home or business. We offer our repair services for both commercial and residential properties.
Comprehensive Garage Door Repair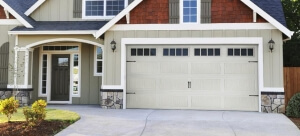 At Open Up Garage Door we understand every aspect of your garage door. Our manufacturer certified techs are fully insured and licensed. They arrive at your location with a fully stocked truck, ready to repair your garage door in one appointment.
Often times when one part of your system breaks, others installed at the same time need attention as well. Our visit includes a full evaluation of your garage door system before we do any work.
This no-obligation evaluation ensures all issues are addressed in one visit. This can save you both future inconvenience and more costly repairs.
Call Open Up Garage Door today at (704) 840-4186. We are available seven days a week to accommodate your schedule and repair your garage door as soon as possible.
Open Up Garage Door Guarantees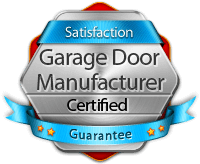 Manufacturer Certified
No Fine Print, No Risk Guarantee
Licensed and Insured
One Year Labor Guarantee
Lifetime Warranty on Springs
Clean Up Guarantee
Contact us today for a free garage door repair or replacement quote. We serve Waxhaw, Charlotte, Matthews, Davidson, Huntersville, Indian Trail, Concord and Fort Mills, SC.