Charlotte, NC | Indian Trail, NC | Concord, NC | Matthews, NC | Waxhaw, NC | Huntersville, NC | Davidson, NC | Fort Mills, SC
If your garage door stops raising and lowering like normal, you may have a broken spring.Call Open Up Garage Door at (704) 840-4186 immediately if you notice the following:
You see a broken spring within your door's mechanism
Your door only opens a few inches or not at all
You've heard a loud noise that sounded like it came from the garage door
We promise an all-inclusive quote and prompt, courteous service with every garage door spring repair. Our thorough service includes: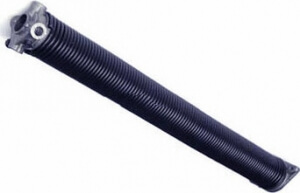 A complete dismantling of the spring assembly
Replacing the spring and other damaged parts
Resetting the cables
Applying tension
We offer a lifetime warranty on all springs, including:
Torsion Garage Door Springs
Extension Garage Door Springs
Torque Master Garage Door Springs
We Use the Best Springs and Offer a Lifetime Warranty*
One reason we are Charlotte's leader in garage door service for commercial and residential properties is our commitment to quality. Unlike others, we offer a lifetime warranty* on springs because we only use high grade, steel springs rated for up to 50,000 cycles.
In addition to the performance of the hardware, we are manufacturer certified in installation and maintenance. This ensures your springs offer superior performance and will last. We are so confident that if one of our springs does break, we replace it for free.
*The limited lifetime warranty relates to defects. Contact us for more information about the terms and conditions of this warranty.
Safety is Our Priority
Garage door springs, cables, and hardware are under extreme tension and could cause injury and damage. As such, only qualified technicians should adjust or replace them.
That's why, with every spring repair, Open Up Garage Door provides a free safety inspection. We make sure all hardware and moving parts on your door are in good working condition and meet safety standards.
Contact us today for a free garage door service or replacement quote. We offer our services to Fort Mill, SC; Davidson, NC; Huntersville, NC; Waxhaw, NC; Matthews, NC; Concord, NC; Indian Trail, NC; Charlotte, NC and nearby areas.